About
Founded in 2009, The New Music Bake Sale is a delicious event featuring live performances, bountiful beverages, merchandise, revelry, buffoonery, tomfoolery, and of course …plenty of baked goods.
All your favorite up-and-coming New York New Music Ensembles come together under one roof.  Live performances delight us all day while we snack and smile.  Local musicians and orgs each have tables to sell their wares – from CDs to cupcakes.  It's a chance for each group to raise both funds and awareness in the community.
For more information about Bake Sales past, visit our Archive.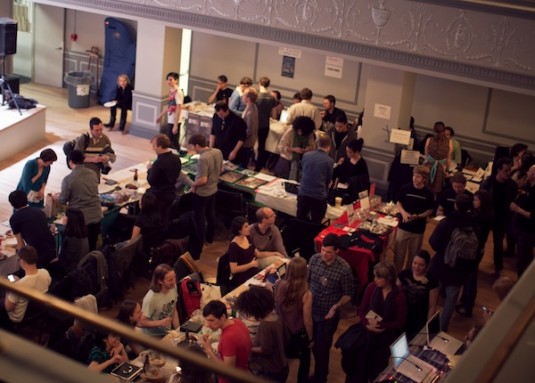 2012 New Music Bake Sale. Photo by Isabelle Selby